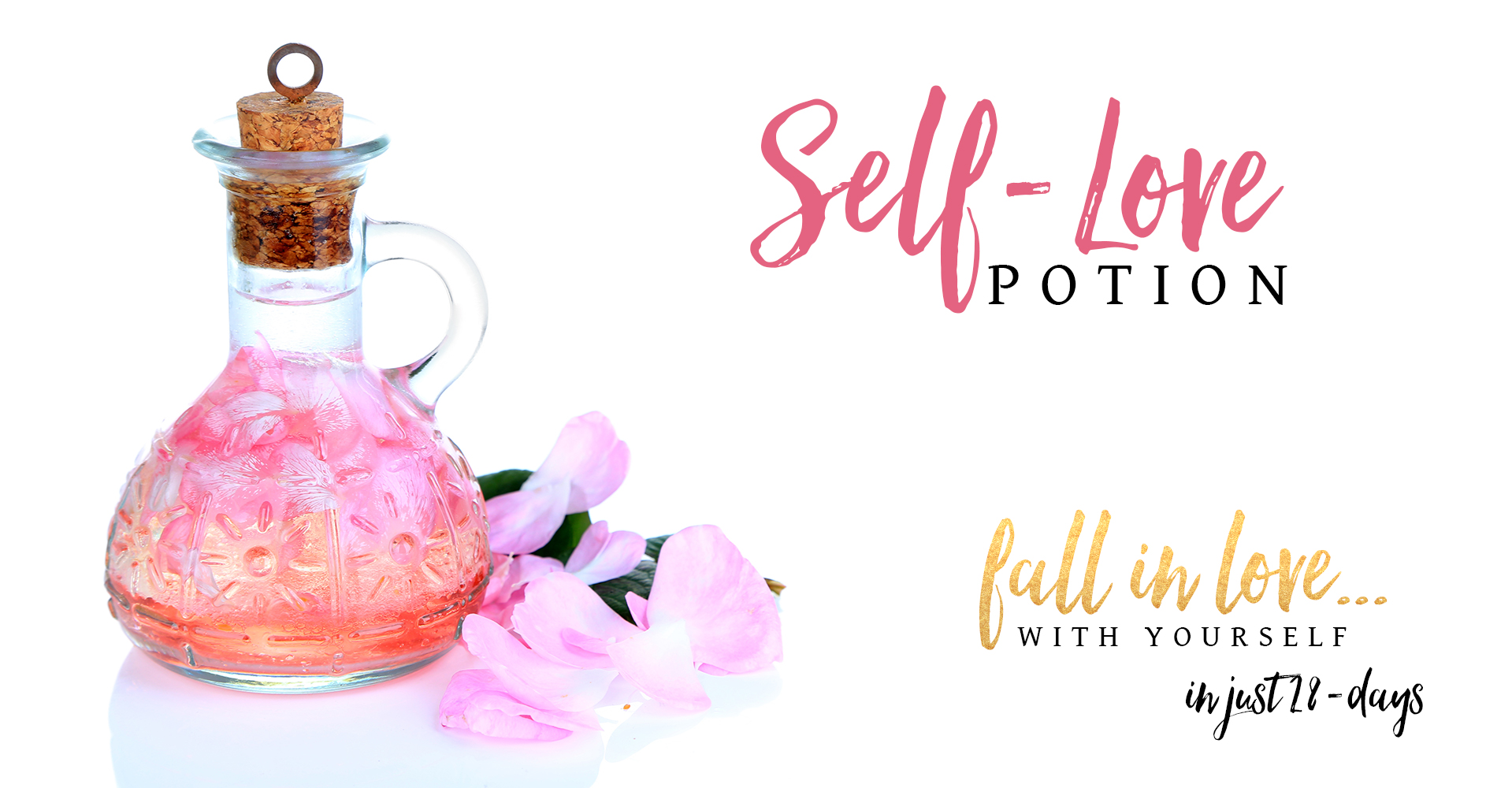 You deserve to madly, deeply, truly love yourself… and I'm going to show you how in just 28 days. You can do it too.
NO MORE waiting! NO MORE hiding.
It's time to create confidence and magnetism in who you are right NOW… so you can manifest your dream life. 💞
In the Self-Love Potion course, we'll flip your perceptions so you'll become the woman you desire to be – a goddess that is always confident, loving and takes supreme care of herself.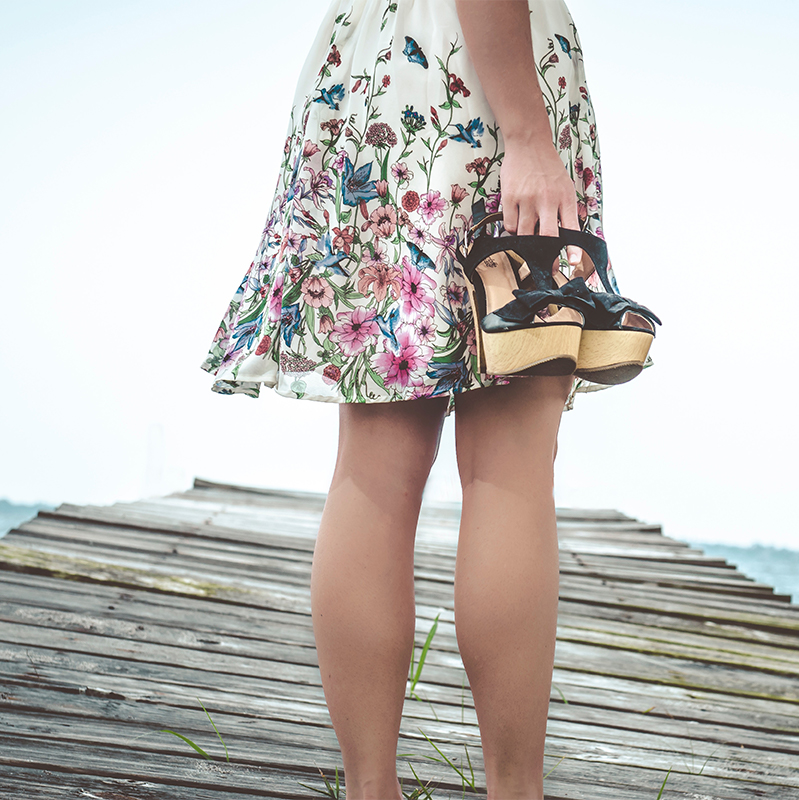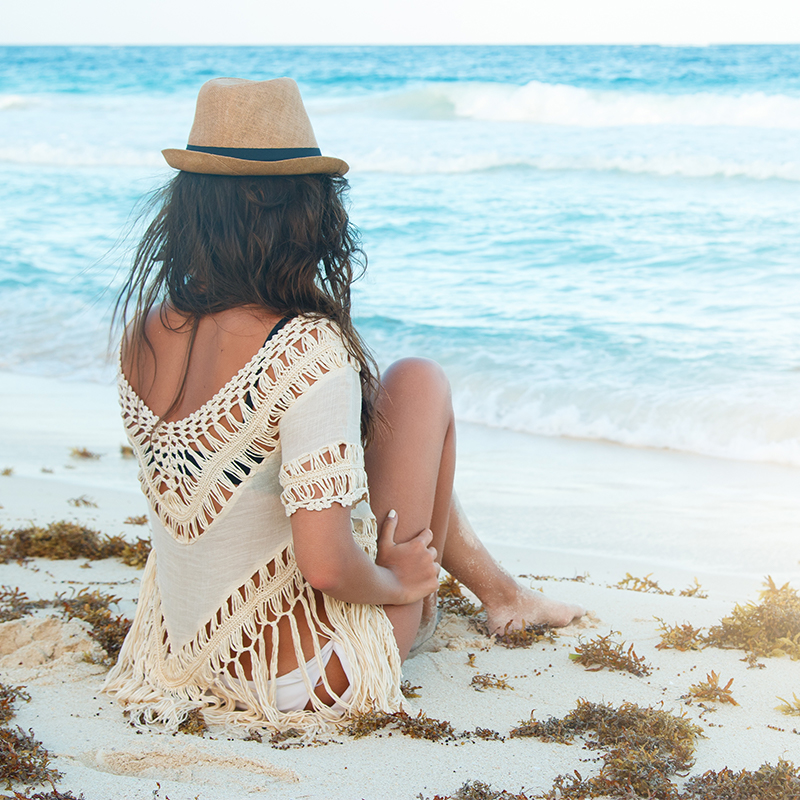 You always find some flaws when you see yourself in the mirror.
You believe you'll be happy when __________ (you change)
You crave MORE from life.
Sometimes you give so much of yourself that you become empty.
You put other people's needs before our own.
Your days can seem monotonously routine as you follow the clock and follow the schedule.
You start to believe that you aren't good enough. Not thin enough. Not this enough. Not that enough.

ALL YOU NEED IS MORE
SELF-LOVE
Imagine giving yourself exactly what you need, without guilt.
Imagine being kind and gentle with yourself… even when you fail.
Imagine accepting your body as it is and loving every inch of her. (Yes, your body is a she. ;))
Imagine believing in yourself and all your gifts and share them powerfully.
Imagine trusting your inner wisdom and let it guide you.
Imagine never comparing yourself, judging yourself or criticizing yourself.
Imagine going for your dreams… confidently without holding back.
FALL IN LOVE WITH YOURSELF
AND ACCEPT ALL OF YOU FULLY 
(so you can manifest the health, love, and life you dream)
YOU'RE IN THE RIGHT PLACE.
In 2010, I couldn't have been more different than the person I am today. I hated my life. I hated myself. I was suffering from depression, had social anxiety disorder, and on top of all that, I was destroying my body with an eating disorder.
For years I was stuck in this cycle of binging and starving… and hating myself all throughout. I knew things cannot go on like that so I began researching a lot and that's how my special method for curing emotional eating got created. But even when I've already cured my eating disorder, something was still missing.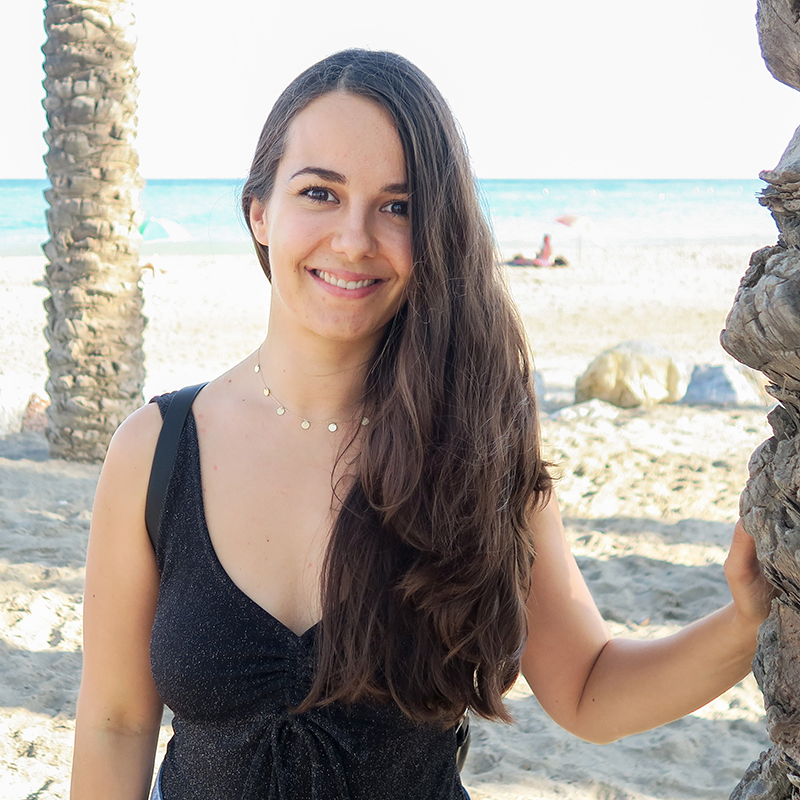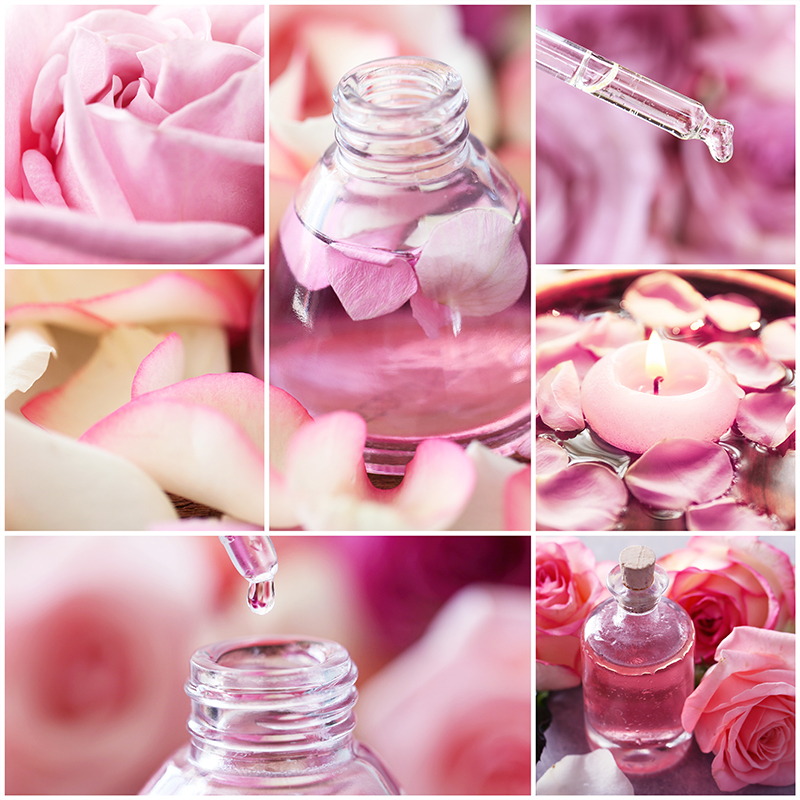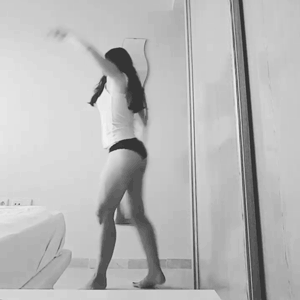 I still felt much shame around my body. And I waited and waited to become perfect.
That's when I realized… I still didn't love myself.
So I went on a quest to fall in love with myself… truly, madly & deeply. This wasn't an easy task because I really was the worst case scenario. But I did it. And this has completely changed my life.
I dared to follow my passion, and created a dream life for myself! So you can trust me when I say I have some magical goodness in store for you… And with it, I change people's lives. Like I did mine.
The tools and method in this course will take you into a BEAUTIFUL place of radical self-love. <3  Where magical things happen.
This course is a 28-day step-by-step guide outlining the various tools, techniques, resources, and mindset shifts necessary to really hone in on loving yourself, fully accepting every part of yourself, trusting yourself completely and becoming your BFF.

This is a four-week course that you can study at your own pace. Every day for the next 28 days, you'll receive a new email with your assignment and ritual of the day. It's made this way so you can do a little bite-size piece every single day and the success is guaranteed.
Each email contains a lesson and a self-love ritual, fueled with positive mindset tools to help you shift into the epic you.
When you enroll, you'll get an email confirmation from me, and you'll start your journey on October 30th.
♥ Learn how to create a morning ritual that will support your whole day.
♥ Cultivate the mindset shifts you need to live free from competition and comparison.
♥ Let go of perfectionism
♥ Learn a super powerful journaling practice that will program your mind like nothing else.
♥ Tap into your feminine.
♥ Become your own best friend.
♥ You'll fully, deeply, and completely accept yourself *just* the way you are.
♥ You'll become a woman who takes care of her body and nourishes her soul.
♥ A woman who no longer puts herself at the bottom of her own priority list.
♥ Who makes space in her own life for herself.
♥ Become the source of your own happiness, own love, and your own joy
♥ Transform into your best self.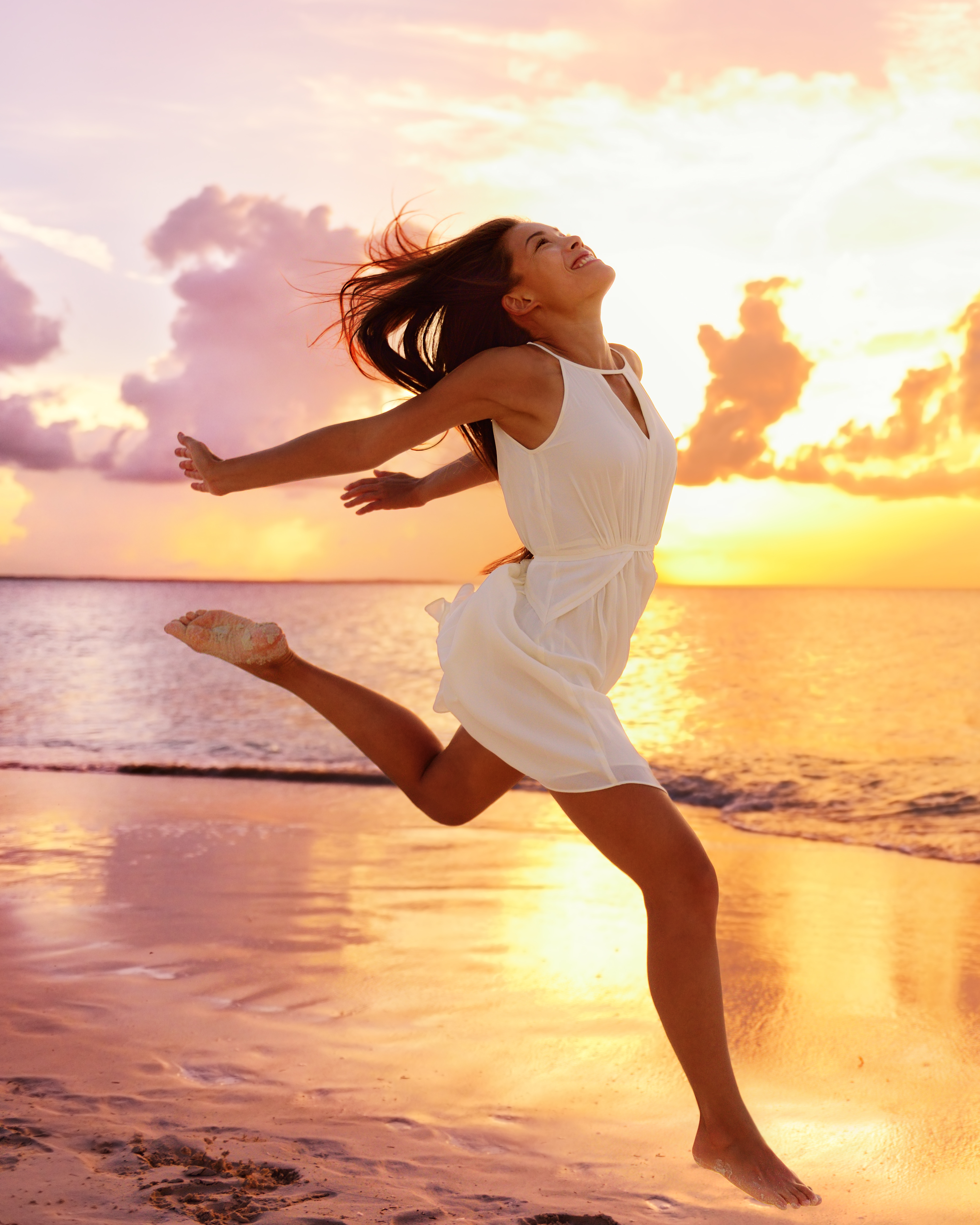 After today, you'll live one of two realities.
In Reality A, your life stays the same – hating your body, criticising yourself, constantly thinking that you need to change yourself because you're just not good enough yet to do what you really love…
In Reality B, you've enrolled for Self-Love Potion. You start the 28-days journey. You receive a daily assignment and a ritual each day and each day you "take a little drop" of the self-love potion. Every day, you get big aha! moments… and you can't believe how much your life is changing. You start trusting your body, you're connecting with your divine feminine, and you love yourself more and more.  It's the beginning of a new, abundant chapter in your life.
Q: WHAT DO I NEED TO GET STARTED?
I suggest you find yourself a beautiful notebook in which you'll be able to complete the assignments.
Q: HOW CAN I GET THE MOST OUT OF THE SELF-LOVE POTION COURSE?
Commit to doing the work as regularly as you can. Don't just read the exercises: actually do them. You cannot think your way into self-love — you have to act your way there!
Q: I CAN'T WAIT TO START! BUT MY LIFE IS REALLY BUSY… WHAT IF I CAN'T COMPLETE THE ASSIGNMENTS ON TIME?
No worries, babe! The course is yours to keep, so you can follow it at your own pace. Even if you're away for two months, whenever you're ready, you can look at the emails and pick up where you left off.
Q: WHAT IF I ONLY HAVE ISSUES WITH FOOD?
Any issue with food and body image is a symptom of many other things which are really at the root course. Addressing just food and just body image, although very powerful, will often just have the effect of putting a plaster on a bullet wound. It won't last and permanent healing will not take place. Almost 100% of my clients and the ladies I speak to on a daily basis think they are struggling with food and body image issues, yet in reality these are just symptoms of the bigger picture.  Food is also incredibly symbolic, it represents love, kindness, safety, relationships, nurture and much more. So when we address all of the areas which are keeping us from being our most compassionate and kindest to ourselves, then the food struggles disappear often with very little effort or intention. It's as if they dissolve.
"The prettier the garden, the dirtier the hands of the gardener."
– B. E. Barnespic.
Tend to your garden. Do the work. 

I've lost 4 kg without even trying! And I'm so relaxed around food! No more cheat meals, no more hiding food, now I can eat without any shame or judgment. Trust me, Tiasha's coaching is worth every dollar. Without her, I'd still be stuck in that vicious cycle of restriction, dieting and binging. I feel so incredibly free now. <3
SANJA T.
First, you have to love yourself to love others. I hated that phrase. But, now, my day begins with writing, dance, self-talk, breathing, feeling grateful and so much more variations of positive and healthy habits, and all thanks go to Tiasha. If any of you are thinking to join or not, ask yourself a question: can you afford to live on like you live right now?
TJAŠA R.
Tiasha is knowledgeable and supportive. She is compassionate, forgiving and always upbeat. I felt known, appreciated and safe. I learned that I needed to love myself more and create my own pleasure in order to decrease my dependence on food providing entertainment or satisfaction. I am learning things about myself that I didn't know affected my attitude and perception of food. I'm knowing myself better, realizing that self-love and personal pleasure are critical to healthy eating and body image, learning that I can adjust my perspective and affect real and lasting change. If you are open and willing to examine underlying issues that may affect your eating and body image, this is the program for you. You won't be disappointed.
JEAN S.
>>> You sign up.
>>> You receive a confirmation email and a welcome gift.
>>> Ritual & assignment 1 comes to your inbox on October 30th.
>>> Ritual & assignment 2 comes to your inbox on the next day.
>>> And so forth… for 28 days.
>>> Each day you receive a daily (written/audio or video format) 'paradigm shifting' mindset assignment.
>>> It's up to you to go through every day and complete the ritual for the day.
>>> By the end of our 28 days, you'll fall in love with yourself – I promise you that.
Secure payments through paypal…